Manufacturing businesses reflect the core economic strength of a country in this globalized world. By pursuing direct to consumer (d2c) or business to business i.e., b2b manufacturing business ideas in India, USA, UK, China, Russia, France, Germany, etcetera in 2022, you can give a real boost to your nation's economy aspirations.
Here's a sneak peek into the d2c and b2b manufacturing business ideas in 2022 that we discuss in this insight:
By promoting aforementioned b2b manufacturing business ideas & home based manufacturing business ideas in India, you can contribute towards India's USD 5 Trillion economy dream. Pandemic has pushed us back to below USD 3 Trillion.
Wondering how?
Import and export in India are directly influenced by the depth of manufacturing within our national borders. After all, it's the manufacturing sector that impacts how much we are dependent on others to fulfil our demands and desires.
It's a supply-demand game.
More on that later, but by evangelising home based manufacturing business ideas in India, we can bridge the demand-supply bridge internally. No need to import.
Let's get the b2b manufacturing business ideas rolling in your head 😀
B2B, D2C, and home based

manufacturing business ideas

in India, 2022

Whether you want to go after b2b manufacturing business ideas or home based manufacturing business ideas, it is useful to know the current state of manufacturing in your country. The manufacturing strengths of your country and the global demand of your local products. Here are a few interesting manufacturing business ideas related facts:
In USA, the manufacturing industry contributes 15% to the overall economic output.
And in India, the gross value added by manufacturing sector accounted 19% of the total GVA.
Several Government initiatives like Make in India, MITRA scheme are there to boost up manufacturing.

Additionally, we have operation Green scheme, and the export promotion councils as well.

These schemes & initiatives boost up the entrepreneurial temperament of wanna be entrepreneurs.
Hence, these schemes help them take the next step towards their small scale home based manufacturing business ideas. They facilitate them in actually starting b2b manufacturing business ideas in India, 2022.
In this business insight, we discuss our top 8 picks for b2b and home based manufacturing business ideas. Most of the opportunities discussed here are universal and I hope you find a suitable home based b2b manufacturing business idea to start your company in India, Bangladesh, Pakistan, USA, and other countries.
Now, let's start exploring the list of small scale manufacturing business ideas,
woohoo….
Sadly, I can't start every business.
Of course, that's not possible for anyone.
And like how I have bandwidth and availability barriers, many in India, Bangladesh, Pakistan, and other Asian countries have investment barriers.
Women have freedom barriers as in they are not allowed to step out of their home and pursue business.
So, I feel excited talking about some small scale home based manufacturing business ideas and opportunities. I'll do the same in this post. If you like them and feel worth sharing, do share the link with your friends, family and peers in your network.
1. Coconut products
manufacturing business ideas

(Kerala, India)


Coconut related b2b manufacturing business ideas can be started from the comfort of your home if you are in Kerala, India. Here are some interesting coconut business insights:
India is the 3

rd

largest producer of Coconuts in the world.

Did you know that?

If we talk on a global level, the top 5 coconut producers include – Indonesia, Philippines, India, Sri Lanka, and Brazil.
Also, Vietnam, Mexico, and Papua New Guinea produces more than a million metric ton of Coconuts.
India too produces 15 million metric tonnes of coconut, obviously. 85% of this is produced in the states like Kerala, Karnataka, and Tamilnadu. 

In fact, Kerala is the largest producer of Coconut in India.

And thus, Kerala is a well-suited, lovely destination for pursuing coconut related home based manufacturing business ideas in India. 
But what if you are not from Kerala? What if you want to start coconut related

b2b manufacturing business ideas

from other states in India?
The good news is that there are some other states as well in India who produce coconuts. For example,
Andhra, Odisha, Gujrat, West Bengal, Assam, and Maharashtra.

Surprisingly, Bihar too is among such states.

They also have significant contributions to coconut production in India. But what's best suited to start a coconut related home based manufacturing business ideas with medium investment in India? I would highly recommend choosing among the top 3 producing states in India, esp Kerala.

Coconut promotion bodies in

India
There are several agencies to promote and support the coconut based production businesses in India in 2022.
First, we have a Coconut Development Board.

This CDB is established under the Ministry of Agriculture, GOI.

Next, the formation of Coconut clusters and integrated farms are incentivized by providing Rs 35k per hectare by GOI in two installments.

Additionaly, there is the coconut

palm insurance scheme.

Also, we have

Financial assistance under technology mission.

Lastly, there is this

modern copra dryers.

All of these are targeted towards boosting Coconut production in the country.
So, in short, coconut products related home based manufacturing business ideas in India are worth a try . Especially, with all the support coming in from agencies and the massive yield.
Off-topic:
Did you read our list of retail business ideas for 2022? If not, then you should read that next after you're done with this blog. It's a not-to-miss retail business opportunities collection.
List of coconut-based
b2b manufacturing business ideas

in Kerala, and other Indian states


Below, find the list of coconut-based b2b manufacturing business ideas in India for 2022:
Coconut oil processing & manufacturing unit, of-course!

Cookies with coconut flavor, and Coconut sugar based dark chocolates manufacturing, obviously.

Certainly, Packaged Coconut milk and Coconut milk powders production business in Kerala

Virgin oil (extracted from coconut) export business from Delhi

Coconut cradle manufacturing, or Coconut collection machine manufacturing & retail

Honey extraction from coconuts

Coconut candy manufacturing business in Himachal Pradesh (with raw materials sourced from different states)


Powder manufacturing and production from coconut shells

Lastly, coconut butter manufacturing

Besides, I've one more b2b manufacturing business idea for you related to Coconuts.
Any guesses?
Well, you can also start a Coconut Vinegar production business in 2022.
Or, you can provide coconut as the raw material for Soap production related b2b manufacturing business ideas which you can start in Delhi, Panipat, Uttar pradesh, Bihar, Himachal pradesh or any part of the country.
I believe in countries like Pakistan, Bangladesh, Vietnam, Sri Lanka, and several other coconut producing countries including Brazil.
There is no end to business innovations, certainly. You just have to come up with a unique proposition. In fact, despite having discussed so many coconut based ideas, we could still come up with more. For example, yet another coconut product related d2c or b2b manufacturing business idea could be to make Coconut chips, yum! Also, Coconut chips could be a good FMCG business idea as well. We have shared food business ideas on our blog. Do check it out. Cool. 
Any guesses for what our next home based manufacturing business idea is about? 
Stop. Don't scroll.
Ohkay! Below is our next b2b manufacturing business idea.
Keep exploring this collection of low-investment home based manufacturing business ideas in India in 2022.
2.
Toys manufacturing business ideas

in India, 2022 (export to USA)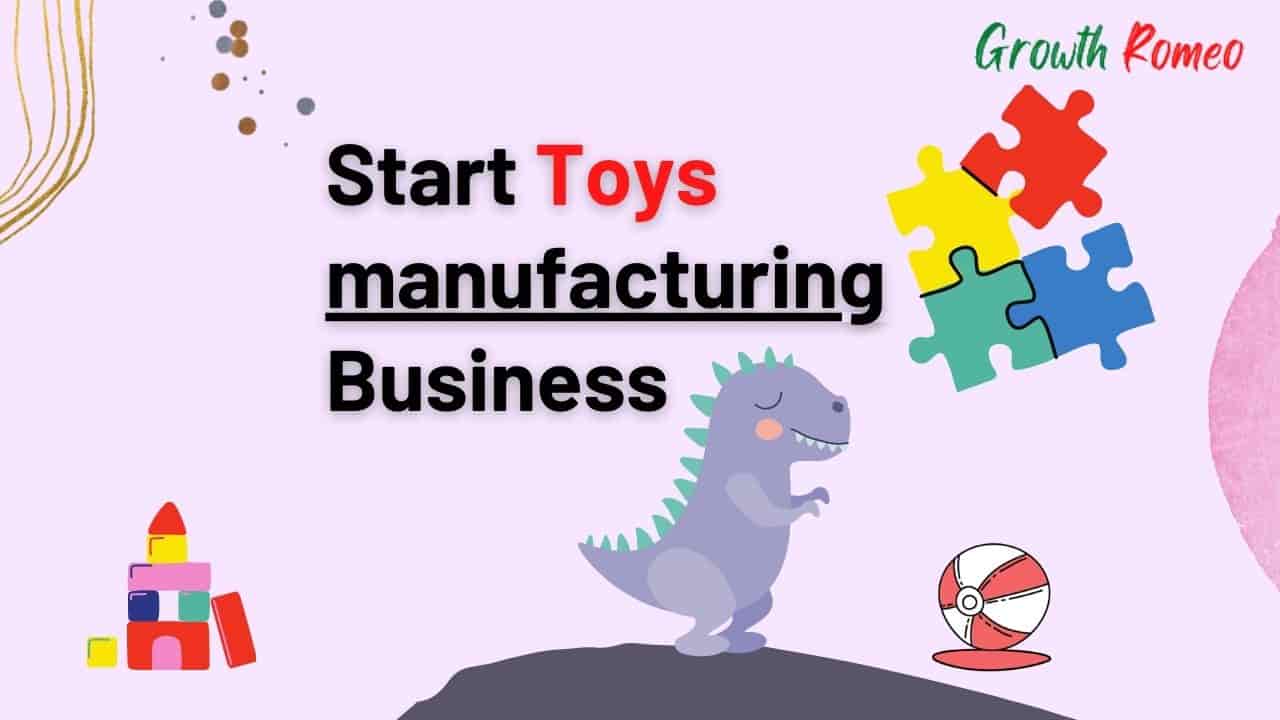 There are three types of b2b manufacturing business ideas in general:
Firstly, Make to stock (MTS).

Secondly, Make to Order (MTO).

Lastly, Make to Assemble (MTA).
Toys manufacturing business ideas generally fall under the first two categories.
Why I thought of highlighting this? It's because you should be aware that the toys manufacturing business ideas are something that you can run on your own too!
Yes 🙂
If you have orders from cross-borders to manufacture and export Toys, it's good. Worth celebrating, in-fact. But, even if you don't have export orders, you can continue manufacturing toys for the local Indian market. Why?
State of
toy manufacturing business ideas

in India

Home based toys manufacturing business ideas in India presently stands around USD 1.5 Billions. And within a period of five years that numbers may grow to $2 Billions – $3 Billions. 

Right now, India's share in the international Toy's business is merely 0.5%. And so, India has huge growth potential in the toy's manufacturing & export business.

Given the population size of India and the neighbouring countries like China, Pakistan, Bangladesh, and Sri Lanka, the opportunity is really huge. But that should be obvious. Else you wouldn't have found the toys manufacturing business ideas on this list in the first place 😉

Jokes apart, we share all sorts of b2b manufacturing business ideas. Be it low-investment, low profit, high investment, high profit, low risk, high risk, all, we share it all. This is to ensure that all our readers can have a business of their own. No excuses. Everyone can start their business and then spread their wings!


India's local toy's market will see a 10-15% growth in the coming years. What's triggering this growth? More consumers are rising up from the economically weaker sections. And they are slowly entering into the elite and affluent members group.
What are the favorable factors for
manufacturing entrepreneurs in India

?

If all these factors were not already a strong signal of the growth, we have a few more good news. If you are trying out toys manufacturing business ideas, you would celebrate the below schemes & initiatives:

Central GOI has schemes to

grant recognition and registration of in house R&D units

.

Also, the government of India has allowed

remission of duties & taxes on toys related exported products

.

Then there is

EPCG scheme

to promote exports.

And also, India has a

custom bonded warehouse scheme

There are some state level initiatives too. For example, Karnataka is developing India's first Toy manufacturing cluster in Koppal.
You already have the technical know-how talent in India. You also have access to the latest precision tooling machines. And lastly, the raw material availability for starting a toy manufacturing business ideas in India is in ample supply as well. The country, India I mean, is already the second largest producer of polyester and other toy related necessary fibres.
So, given the above facts, getting into toys manufacturing business ideas should be a easy thing in India in 2022. Locality would play a critical role though.
Next, let's find the list of toys manufacturing business ideas–
List of
toys manufacturing business ideas

in India:
You can start making Balloons. It's one of the best small scale b2b manufacturing business ideas from profitability point of view. But balloons are not good for environment it seems. Have you decided to pursue balloon manufacturing business ideas in India, 2022? If yes, focus on making unique balloons for celebrations and events. For example, birthdays, marriage decorations, anniversaries, etcetera. This would assist you in all season sales. These days gradient sort of balloons are doing pretty well in sales.
Educational toys manufacturing business ideas in India, 2022 are another good niche. These could be environment friendly

b2b manufacturing business ideas

. You can consider to make educational toys with wooden materials or recycled plastics.
The last listed opportunity cries to mention

wooden toys b2b manufacturing business ideas

as a separate niche. This is interesting. Wooden toys can have a lot of other varieties as well other than the educational toys. For example, you can have carom boards, chess boards, etcetera. You got the idea.

Toys sourcing & toys export business ideas could be your extended business arms. You can scale to these while pursuing your toys manufacturing business ideas in India.
Remote controlled mini electric + plastic automobile

b2b manufacturing business ideas

are worth considering.

Electronic vehicles for kids. This is not precisely one of low-investment manufacturing business ideas. But yeah, this could be a good assembly business idea to produce kids electronic vehicles. Electronic manufacturing is not that sound in India. But if you've decided to venture into electronics business ideas then we have you covered. We have a good collection of electronic business ideas for you! Explore them as well.
So, what do you think?
Is any of the

toy manufacturing business ideas

suited to your personality?
Yes? Cool. 
I would suggest starting toy manufacturing business ideas in either NCR or some central Indian states. These states are already a toy manufacturing business hub in India. These can be good for you to get the skilled labor. If you're not impressed with the potential of toy manufacturing business ideas, then don't worry.
We have 8 more manufacturing business ideas in India to discuss. But if you're looking for something more futuristic, then I recommend reading the blog on future business ideas. Also, you can refer to some of the opportunities to cater to kids businesses, in case that inspires you. And we have discussed toy manufacturing business ideas in Kids focused business insight as well.

Continuing the discussion of manufacturing business ideas in India, 2022–
3. Apparels &
textiles manufacturing business ideas

in India, 2022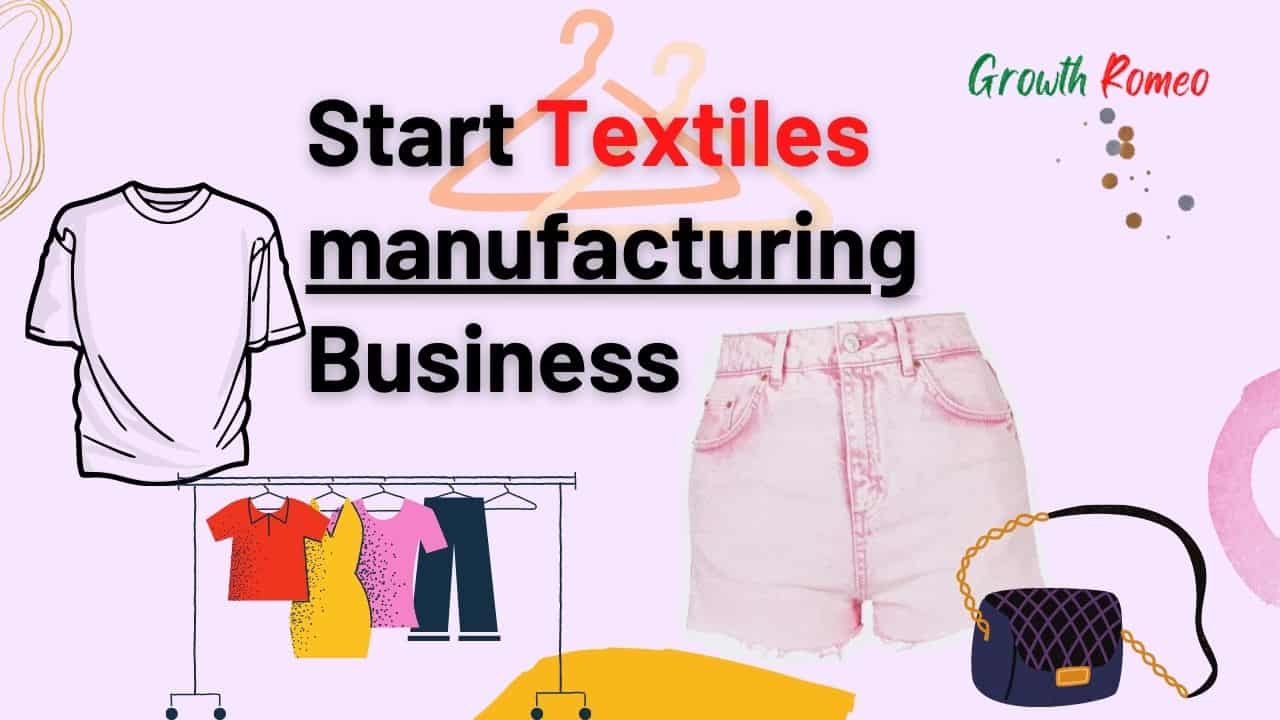 With 15% of the total export earnings, Textile & Apparels sector is a major contributor to Indian economy.

7% of the industrial output in India is from the Textile and apparels sector.

We used to be number two in the list of largest textile exporters in the world.

But now as the GOIs focus on the textile sector has been quite below average, we have slipped to the fourth position.
Maybe, that's what made me include b2b apparel manufacturing business ideas on the list despite it already being quite popular in India and across the world.
Do we wish to be the number one apparel exporter country in the world?
I wish to get back the 1st position for India in the textiles manufacturing and export business. I've a textile business to make my contributions. You should start too 😀 Just trying to pump you up for starting a b2b textile manufacturing business idea in 2022. Don't chose b2b manufacturing business ideas out of emotions, but chose based on it's feasibility and profitability.
Though China, Bangladesh, and other neighbouring countries are taking a fair share of our textile exports market. But the textile related b2b manufacturing business ideas in India still have the growth potential.
Delhi, Chennai, Bangalore, Ahmedabad, Mumbai are good cities in India to start an apparel focused export business in India in 2022.
If you want to get into the apparel manufacturing business, then Karur, Salem, Erode, Bangalore, Kolhapur, Bhagalpur, Ranchi would be good considerations.
List of apparel related b2b & home based

manufacturing business ideas In India

:
Apparel stitching & export company

Buying house for apparels

In-house apparel stitching unit

Sustainable apparels manufacturing

Women's & kids woolen sweaters home based manufacturing business

Men's apparel manufacturing


Apparel embroidery unit

Apparel yarns production

Kids garment wear manufacturing business

Business casuals apparel manufacturing & retail business
Kolkata is a good hub for apparel businesses too. Check out our blog on business ideas for Kolkata 2022.
4. Spice(s) Powder
manufacturing business ideas

(Rajasthan, Gujarat, UP)


You would be thrilled to know that India is the largest producer and exporter of spices.
Woohooo…
And that means, you're going to have a pool of home based manufacturing business ideas in the spices sector. You can also venture into spices export business.
In-fact, in the FY 2020, India saw a 30% growth in spices export.

Yes, the world believed in the immunity aspects of Indian spices, and a total of USD 3.65 Billion was generated by exporting spices from India to US, China, Vietnam, and other countries. 

Ginger, Cardamom, and Cumin are the top growing spices export items.

The most exported spices include Chilli, Turmeric, Garlic, Asafoetida, etcetera.
The international demand for Indian spices and powders is growing fast. And the domestic market is spicy itself 😉 So, is that not a big TURN ON for you to think of spice manufacturing business ideas in India in 2022?
I personally feel that this year, 2022, is the perfect time, good motivation, and an opportunity for farmers to increase the spice yields.
Are you ready to start a spice powder

home based manufacturing business ideas in India

?
You too can produce the spices in farms, and set up your own spice powder manufacturing business.
Off-topic: If you need food business ideas, we have got you covered. Read some of the top opportunities in the food space on the linked blog.
But when I say try spice manufacturing business ideas in India, it doesn't necessarily mean that you have to start farming it. You may source the spices from different states of India and process it at your spice powder making plant, and finally export to markets like UK, UAE, Hong Kong, Bangladesh, and Thailand.
Garlic is the predominant spice being produced in India. And if you're a 90s born kid, you would remember MDH wale chacha – asli masale sach, sach, MDH, MDH.
Remember?
Though that legendary spice manufacturing entrepreneur who you used to see in the ads is no longer with us, but his MDH brand is a common home name today. MDH belongs to Rajasthan, which also happens to be the highest producer of spices in India. And so, we highly recommend you to consider Rajasthan as the target location to pursue your spice powder manufacturing business ideas.
How to start a spice powder

manufacturing business in India

?
If you're a total beginner then you will have to first register your business.

Next, you can obtain Udyam /MSME,Trademark, BIS certification i.e., ISO certification, and also register yourself with the FSSAI.

After your firm's registration, and trade license process, lastly obtaining an AGMARK certification which is a state specific agency that certifies the quality of agricultural produce across India.

It is a necessary requisite to start a spice powder manufacturing business in India.

To export spices out of the country, get a IEC code for your business. It's a 10 digit code issued by Directorate General Of Foreign Trade.
On a high level, to start a profitable spice powder manufacturing business, you would need to invest a capital of Rs 1 Lakh – 3 Lakh.
Initially, you can start a small scale spice manufacturing business based out of your home to cut rental costs. Later, when you get a hook of the business, scale up and go big.
If you're venturing into Spice powder manufacturing business ideas in India, and want to set up a plant for the same, you would need a Grinding machine, relevant Pulverizers, Hammer mill,  Pounding machine, and machines for the Packaging setup.
Steps to produce spice powder
The steps to produce spice powder includes:
Source the spice raw materials from the farm

Clean the spices farm produce

Dry the spices raw materials

Roast the spices

Grind it to make it powder

Grading the spices to extract different qualities based on texture, size, flavor, shape, and density.

Sieving to have consistent mesh size of the spice powder

Packaging the spice powder with your brand tag.
Bang! 
(fireworks)
You'll be a spice powder manufacturing business owner in no time. Here are some more amazing village based business ideas that you can consider to start your own profitable business.

You have the recipe of becoming a spice powder manufacturing business, but what's the recipe for cement block related b2b manufacturing business ideas in India?
Next, I'll disclose that to you!
5. Concrete Block & Bricks
b2b manufacturing business ideas in India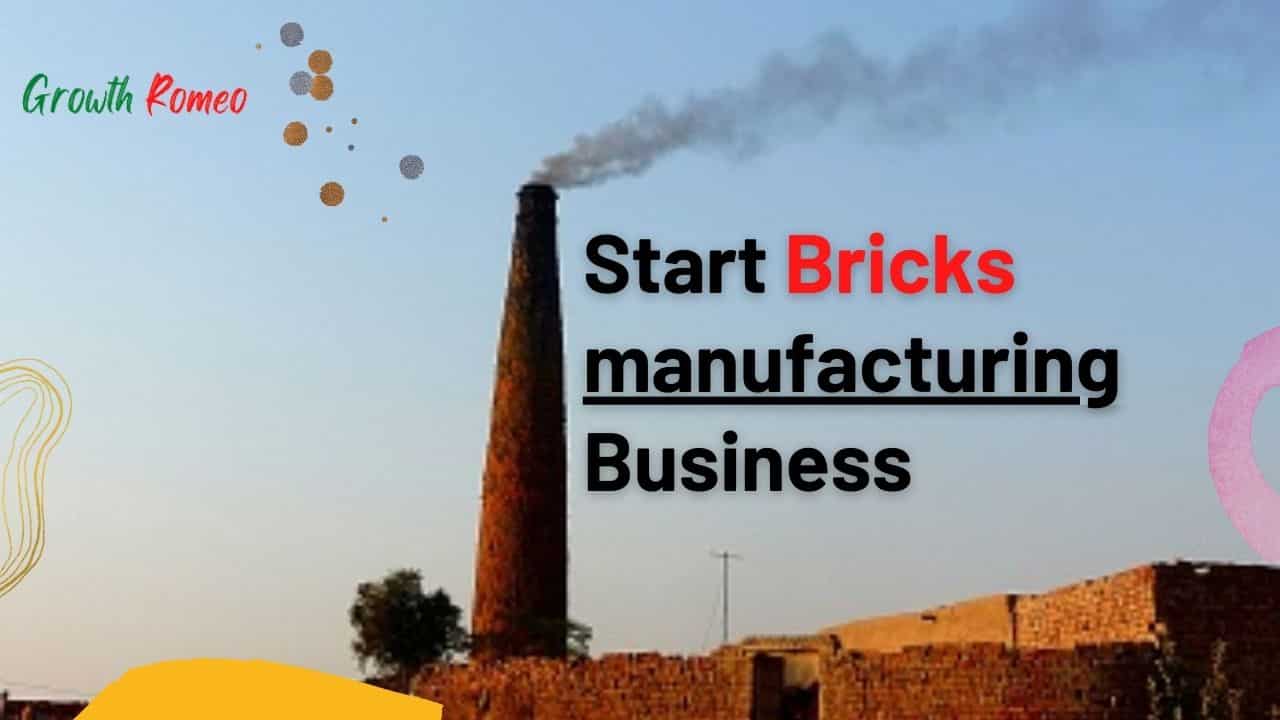 India is a developing nation, and that means there would naturally be a high influx of population from villages to metro cities.
This has a direct impact on the real-estate sector.
High population density in cities, and improving economic conditions in villages automatically results in enhanced expectations among consumer clusters.
And this results in high growth for real-estate business in these areas.
Concrete blocks and bricks manufacturing business ideas are good for these regions or the city outskirt regions.
Many business in this segment have written a good growth story in India. They are spread all throughout the nation.
We have stocks like DLF, Brigade, and Sobha which have produced really impressive growth in the past decade.
And similar growth stories will apparently continue in this decade as well. 
Who should start cement bricks

manufacturing business ideas

?
For aspirational entrepreneurs in India, this presents an opportunity – a brick or a cement brick opportunity is worth pursuing in cities with good real-estate growth prospects. We need more brick manufacturing units in India to meet the rising brick demands. But the question is how to get started with manufacturing bricks?
This is a labor intensive gig. Cement brick manufacturing business ideas can be started at a small scale, or it could be a large scale business too. But large scale businesses require large capital as well (do remember that). If you're a first time entrepreneur – I would suggest starting with one chimney (that's where initial investment goes into). Chimneys normally come in handy at the last stage of brick manufacturing. 
High level brick manufacturing process:
Stage 1: Collecting and refining the quality of raw materials like soil, lime, clay, cement, stone, silica, water, etcetera.

Stage 2: Preparing the mixtures by mixing the raw materials in the right proportionate. This is the stage that determines the weight of a brick, its brittleness, and the overall quality.

Stage 3: Here using hand methods or using a machine, you mold the mixer into your desired brick shapes. You can also use a stamp to brand your bricks.

Stage 4: You dry the molded bricks for a period of time and when it is dried, the Chimney comes into play.

Stage 5: The final stage, you burn the molded soft bricks into hard ones by either using a clamp or a kiln. The burning provides the strength, and durability to the bricks. So, in short, all stages of manufacturing  a brick is equally important, but you need technical expertise in stage 2, and 5. Because these are highly critical and result oriented stages in brick manufacturing business.
One last, critical decision that you need to make before pursuing a cement bricks manufacturing business idea is about choosing the location. My suggestion is that you choose a location which has already entered the growth phase and will see a lot of construction work in the coming days.
We shall cover more on the Bricks related manufacturing business ideas in a dedicated article. For the benefit of yourself, and your friends & family – do subscribe to our monthly email newsletter to always stay updated about the latest business ideas and income opportunities in India.
Benefits of subscribing to our newsletter:
Knowledge about wealth-making new business opportunities.

Help your friends & family excel in their life by guiding them on what business they can start.

You can timely use the new strategic tactics to grow your business.

Earn respect from your friends, family, and business circle for the insights and knowledge you have (for the info you earn from GrowthRomeo)

Always stay sharp by building the right attitude, right mindset, and right network.

Manage your finances the right way

Be the source of hope for people around you
Hmmm… it's time now to explore medium scale manufacturing business ideas which needs 25 – 40 Lakhs capital investment. 
Ready for it? 
Here we go…
Tada…
6. Crockery
manufacturing business ideas in India

, 2022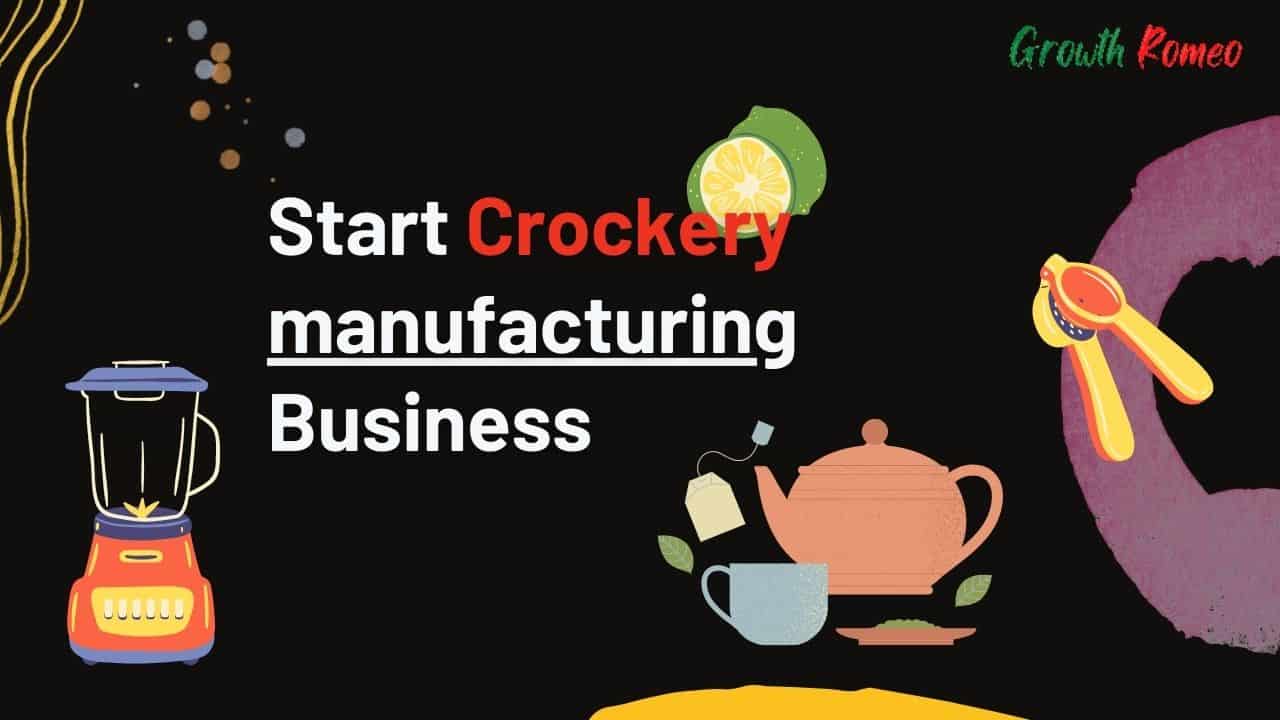 Crockery manufacturing business ideas in India are resource intensive businesses. You need good capital investment to start manufacturing crockeries.
A single color crockery manufacturing machine with 300 pcs per hour production capacity can cost you around 10-15 Lakhs.

Multicolor crockery manufacturing machines' cost can go way up. For every machine you would need a dedicated staff to take care of the processes.

You would also need someone who can take care of the raw materials sourcing, marketing, and logistics.
In short, you would need a minimum of two staffs if you setup 1 single machine.
As I said, Crockery manufacturing demands resource investments in terms of money, and a multi-functional talent to look after operations. But it can be rewarding too, Even if you do not count in stainless steel, the Indian tableware market size is USD 142 Million.
Which are the different crockery

manufacturing business ideas

?
You can start following crockery manufacturing business ideas in India in 2022:
Ceramic crockery manufacturing

Bamboo crockery production 

Melamine crockery manufacturing plant

Kitchen crockery manufacturing unit

Hotel & restaurant crockery manufacturing business
Feel free to ping me on social media for more details on b2b crockery manufacturing business ideas In India in 2022. Also, if you need more unique business ideas, read our detailed post with good collection of unique opportunities.

7. Small scale furniture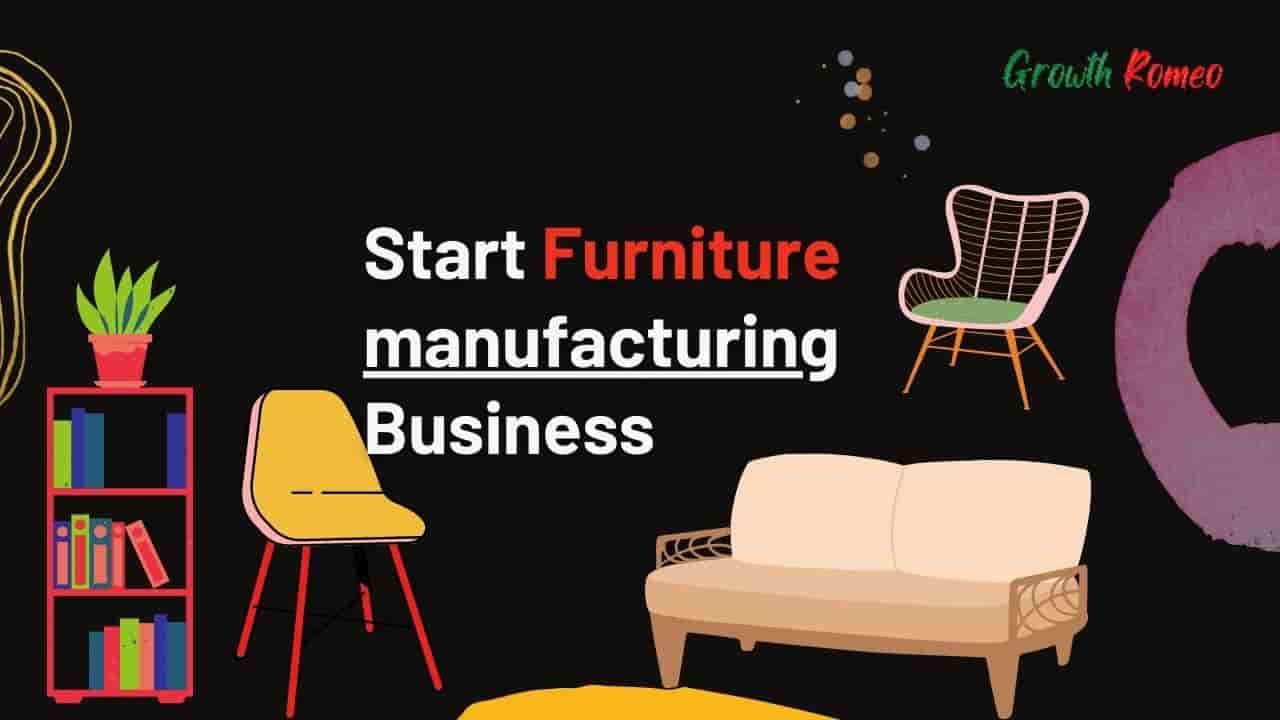 Home, offices, gardens, hotels, and hospitals – Furniture is a common item in all interior and exterior setups. In-fact, digital workers are spending a majority of their time inside their house after COVID, as WFH has become a permanent affair for several organisations. And this has boosted the demand for furniture globally. China, US, Germany, India, Poland, Italy are the top countries with 69% of the global market share in the furniture market.
Is furnitutre

manufacturing business ideas

good for India?
As you might have observed in the last line, India too is a leading furniture products manufacturing countries in the world. And thus, it makes sense to explore furniture manufacturing business ideas and opportunities in India in 2022. 
India has 4% share in the international furniture market, and produces a wide variety of woods including:
Walnut – produced in Jammu & Kashmir, Uttaranchal, Himachal Pradesh, and Arunachal Pradesh.

Deodar – produced in Himachal, J&K, Sikkim, Arunachal, Uttarakhand, West Bengal.

Sandalwood,  Sheesham, Ebony, Redwood, Sedar, and Sal are some other highly popular premium wood qualities being produced in India.

Exquisite furniture moulding, premium design, and product durability could help you clock in more furniture sales. A b2b furniture manufacturing business model, or D2C furniture manufacturing business model could be really rewarding.
Furniture

manufacturing business ideas

in India in 2022
I would suggest to consider starting any of the following furniture manufacturing business ideas in India in 2022–
Steel Furniture Moulding Business

Wood Furniture Manufacturing Business

Wrought Iron Furniture Manufacturing Business
Do consider reading wholesale business ideas, if you would also want to get in that domain.
8. Recycled paper
manufacturing businesses in India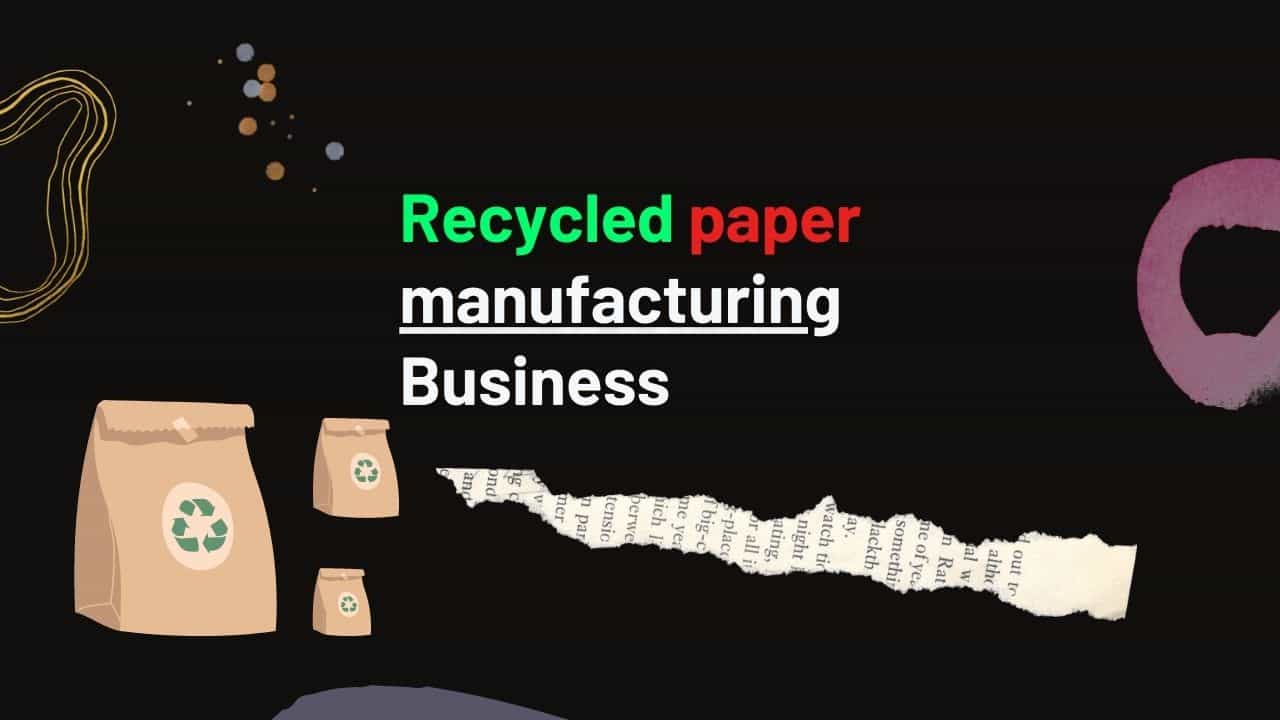 India is a hub for recycled waste.

China introduced strict policies around waste imports in 2018, the government said that they do not want to risk people lives and environment.

Well, our government saw this as an opportunity to be the global waste dumping hub (sarcasm intended). And we did pretty well in tapping this opportunity.

Our mills which earlier had to shut down due to rising prices of the recyclable waste got a new birth after India kind of openly braced the incoming waste by stretching out both hands in the trademark Shahrukh Khan style.
A majority of paper products are recyclable. Some are better than the rest.
Typically, Pizza boxes, carbon papers, paper napkins, etcetera are not that good a fit.
But on a high level, you could use a majority of waste papers to reproduce cardboard products, newsprint, diaries, booklets, office papers, and magazines. This too is a good manufacturing business idea in India in 2022.
But how to collect the waste?
If you're from North India, then you would have probably woke up to a high pitch sound – " KABADIWALA, KABADI….". Right? That's the first step for a majority of Iron, Plastic, and Paper recycling businesses.
Indian households sell their newspaper collection of the past few months, or even years in some cases – sell it to these Kabadi walas at Rs 10 – Rs 12 per KG. The waste may also include notebooks and books of kids if it is collected in a new academic session.
There are several types of Kabadi walas. Some only collect from houses, some collect only from corporate places, and some collect from waste heaps in the waste dumping grounds. Paper recycling businesses collect waste papers from all sort of Kabadi walas.
Overview of the processes involved in

paper manufacturing business projects
Once waste papers are collected, it is transported to the recycling plants using trucks. Then the waste paper is separated based on quality, size, type.

Next, these waste papers are torn or shredded using machines or manual human labors. Then, it's also heated and subject to water and certain chemicals to transform it into pulp/slurry.

After that, you need to remove the contaminants from the pulp and de-inking it. This stage involves use of large cylindrical machines. These machines utilizes the concept of centripetal force to separate out plastic or glue globs from the pulp.

For de-inking, water is enough for light inks. However, for big/strong ink particles, engineers make use of shredding, chemical processing, and the floatation process.

Finally, by beating, subjecting the pulp to dye removing chemicals, bleaching with oxygen, chlorine dioxide, hydrogen peroxide, and channelizing the pulp mixture to paper making machine starts producing brighter or whiter fresh new papers.
Find more innovative business ideas to start in 2022.
What's the next b2b

manufacturing business idea

?
Now, it's time to get into the washroom to find our last to complete this manufacturing business ideas list for 2022.
Let's discuss a business idea related to cleanliness product manufacturing. 
Excited?
Don't be. It's not something new. Pretty age-old. But there is an interesting fact, which everyone might not already be knowing. 
And so, here is our next b2b manufacturing business idea for you –
9. Soaps and detergent
manufacturing business ideas

, 2022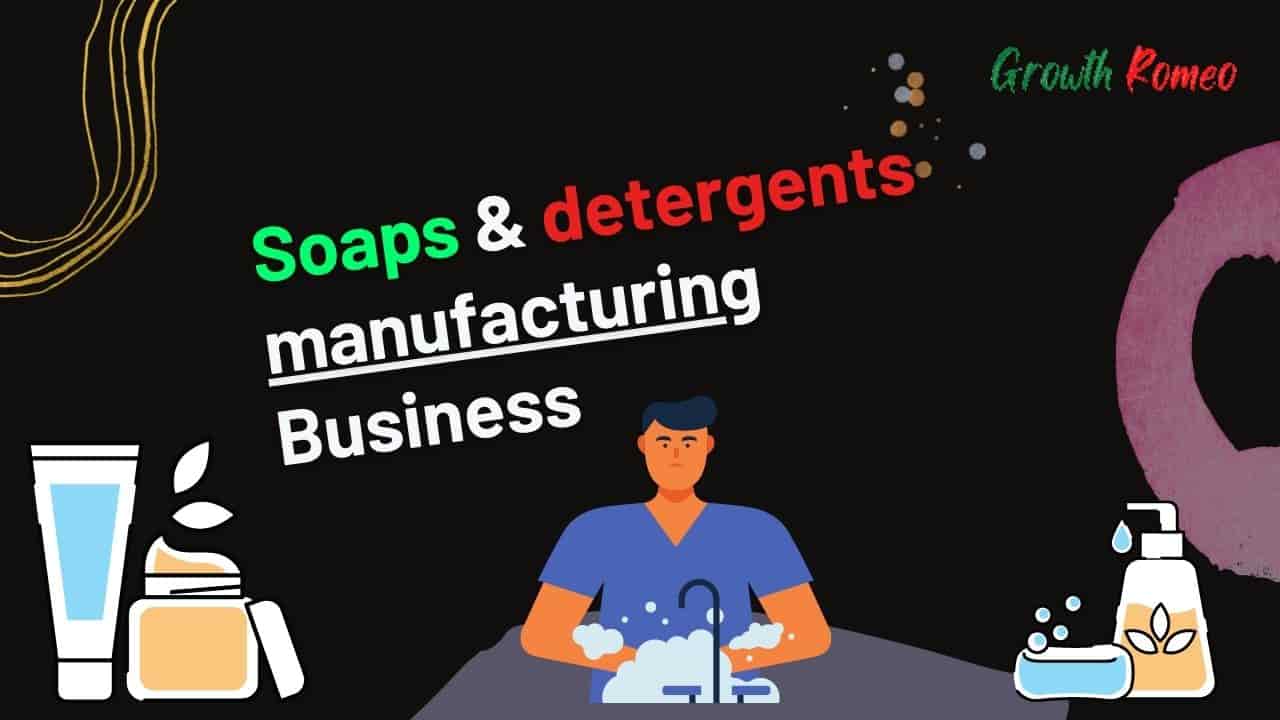 If you hated your chemistry classes, this is not the business idea for you. But if you kinda enjoyed it and now you are looking for manufacturing business ideas and opportunities, then this is worth considering.
Big brands exist in soap manufacturing but there is always some room for local brands to grab the market by adopting age-old door to door sales and marketing. And today, you may even do a social media campaign to bring in sales and establish your brand.
If you end up innovating some organic detergent which is skin friendly then you may consider going to Shark Tank and gain some limelight by quoting high valuations.
End of
manufacturing business ideas

??? I don't think so…

Okay, so we've discussed a lot of home based manufacturing business ideas & b2b opportunities in this insight. The list included a construction related b2b manufacturing business idea, home based toys manufacturing business ideas, a furniture opportunity which is akin to a bedroom business idea, a crockery business idea which is kitchen related business idea, and a spice manufacturing business idea – again that too is Kitchen related.

We also discussed an apparel manufacturing business idea or let's call it a lifestyle and fashion related business idea. And lastly, we ventured into the washroom business as well with soaps and detergent manufacturing business idea. 
What if your hunt for

home based business ideas

is not yet over?
If you liked any business ideas listed here, great.
Else, do explore other pages where I have shared tons of business ideas for you to help you launch your entrepreneurial life. Some of the recommended reads are:

Mega list of business ideas for 2022 with 277+ business ideas
My collection of business ideas for Bihar.
Also, if you happen to have friends from Bihar, do ask them to read business ideas in Bhagalpur, to start a business and help uplift this smart city.
That will be all for this insight.
Tada, Nishant.